Company History - The company was started in 1859 – the same year as some other world greats!
In 1859, construction began on the Suez Canal, the first combustion engine was built in Belgium, petroleum was discovered in Titusville, Pennsylvania and Charles Darwin published 'The Origin of Species'.
Adshead, which was originally named William Peter Adshead & Co. Ltd began trading from small premises in the center of Belper. The daily journal from that year records the sale of £2.00 of polish to a merchant in Derby. Sales developed well for about 50 years and then in 1918 the goodwill and assets were purchased by Charles Coates Ratcliffe and Lewis Ratcliffe, who were already trading as  C & L Ratcliffe Paint Manufacturers; however, it was not until 1944 that name Adshead Ratcliffe & Co Ltd came into being.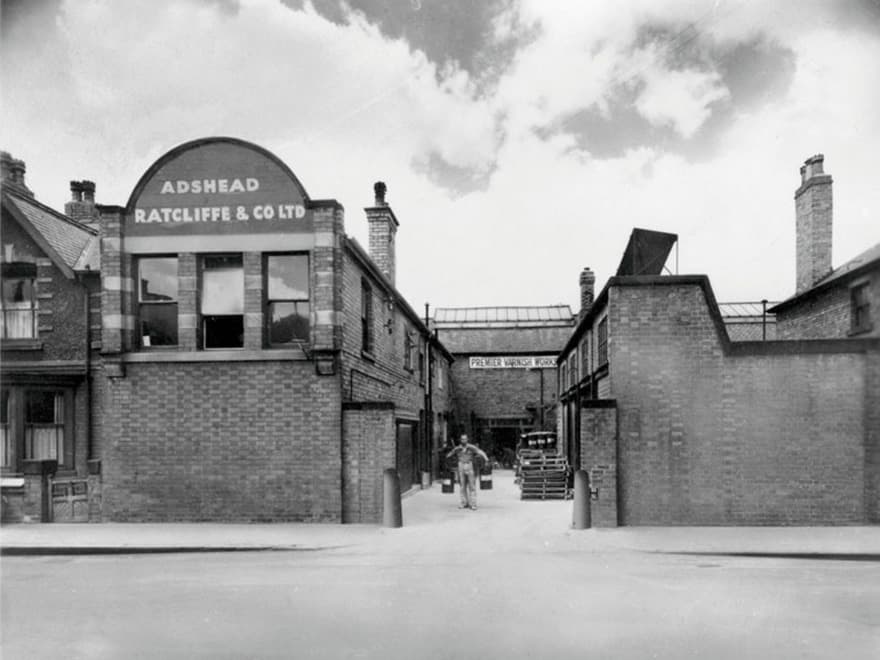 In 2017, the company becomes part of the CARLISLE® CM Europe
In the early days, Linseed Oil Putty was the major product, and Arbolite became a well-known brand. From this product has grown the present wide range of sealants bearing the ARBO® brand.
Contact us
Please send us your comments/questions about our products and services. Just get in touch with us, and we will respond asap!
Downloads
Download all our latest product brochures, technical datasheets (TDS), colour swatches, safety datasheets (SDS), declaration of performance (DOP), ISO certificates here:
CARLISLE® Construction Materials Ltd.
CARLISLE®
Adshead Ratcliffe & Co Ltd., United Kingdom
Derby Road, Belper, Derbyshire, DE56 1WJ
T +44 (0)1773 826661
F +44 (0)1773 821215
E info.arbo@ccm-europe.com
© 2023 CCM Europe